Grape types and varieties
Brief guide to spanish wine grapes
When it comes to learning about Spanish wine, it is important to get to know the different grape varieties that are grown in Spain as well as their geographic distribution.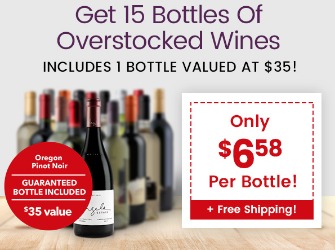 target="_blank"
In Spain, wines are classified into different wine regions, each with their own set of wine laws and quality standards. Currently, Spain has 69 major wine regions, the more correct term being "Designation of Origin" (D.O.).
You are most likely familiar with at least a few of them. Some of the most well-known wine regions of Spain are Rioja, Ribera del Duero, Penedés, Navarra, Rueda, Cava, Rias Baixas, Jeréz, & La Mancha.
Be careful not to mix up the name of the grape with the name of the wine region. It is quite common for people to confuse them. You should know that when asking for a "Rioja" you are referring to the Designation of Origin. However, if you order an "albariño" wine, for example, you are naming the grape variety. The wine region is called Rias Baixas.
Let's look at some grape varieties that come from Spain. Most people around the world would not necessarily recognize these names but they are the main force of traditional Spanish wine.
Grape names are not much used in Spain. In most restaurants or wine shops, wines are classified according to their origin. Spanish wine regulations limit regions, which means that in order to understand how a wine will be you should know something about that particular region! More and more producers do however include the name of the grape in their labels. We will list here the most important and common Spanish grape varietals.
Red varieties grapes
Tempranillo
Tempranillo is the best known quality Red Wine Grape in Spain. "Temprano" means early in Spanish, and the name Tempranillo refers to the early time the grape has been traditionally harvested. Tempranillo is also known as Tinto Fino in Ribera del Duero, Cencibel in La Mancha and Ull de Llebre in Catalonia. Its home is however La Rioja. Tempranillo produces fresh and fruit young red wines but it shows its best when oak aged.
Garnacha (Grenache)
A grape of Spanish origin despite most people associate it with the Rohne valley in France. This grape can be found in nearly all wine countries around the world. In Spain, it is found in the Northeast area, La Rioja, Navarra, Aragón and Cataluña. In Rioja it is normally blended with Tempranillo. This grape can produce fruity wines, with raspberry aromas.
Bobal
Found mainly in Valencia, Bobal wines are full bodied and colourful. Their quality has witnessed a very important increase in the last years.
Monastrell
It is the typical grape of Murcia and the south of Valencia. It produces powerful wines with great structure and a strength somewhat higher than normal. A few years ago, these wines were very successful in Anglo-Saxon countries.
Cabernet Sauvignon
You are right, this is not a Spanish grape varietal! The increasing demand for varietal wines in importing countries has made many Spanish plant cabernet. As cabernet grows well nearly everywhere, the results have been very good in Spain. As Cabernet is fairly tannic it is often blended with other grapes to produce more complex wines. You will find Cabernet wines in different regions in Spain (La Mancha, Catalonia, Navarra, etc.)
Merlot
Yet again another French grape variety in Spain. Merlot has also been quiet successful (though to a lesser extent than Cabernet) in Spain and can be found in many different regions.
Syrah
Syrah has become relatively popular in Spain, mainly in La Mancha and in the Mediterranean areas. In Spain you will find a very different Syrah to the Rhone or Australian Syrah. Spanish Syrah wines are normally full bodied, high in alcohol.
Tinta de Toro is of the tempranillo grape family and is most typically grown in Zamora.
The Cariñena and Garnacha grape varieties are both widespread in different regions of Spain and in other wine-producing countries around the world.
There are many more red wine grape varieties: Manto Negro from the Balearic islands, Negramoll and Listán Negro from the Canary islands, Prieto Picudo from León, Brancellao and Caíño from Galicia. Also, in Galicia, Alicante, and Albacete, we can find the interesting grape variety called Garnacha Tintorera, the only variety of red grape whose pulp is also purple.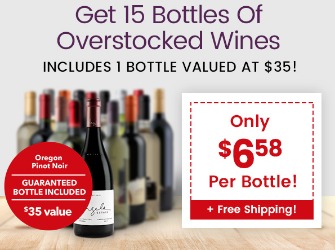 White grapes varieties
Verdejo
Typical grape of the D.O. Rueda. Wine from this grape have gained lots of commercial strength in the recent past. Verdejo wines are aromatic (with a tropical character), with body. Some producers opt for oak aging, and the results have been very good.
Albariño
Sometimes this Spanish grape varietal is thought to be the name of the appellation of origin where the wines are produced (Rias Baixas in the Northwest of Spain, in Galicia) Albariño wines are aromatic, crispy and with a distinctive aroma. It produces acid wines, but also with high glycerine that gives them a silky texture.
Godello
Another grape from the Northwest of Spain, Godello is a high quality grape that produces very aromatic wines.
Palomino
Used mainly for Fino production in the South of Spain.
Xareló, Parellada and Macabeo (or Viura)
These are the 3 grapes tradionally used to produce Cava.
Airen
Though unknown to many people, this Spanish white varietal is the world's most planted grape in the world. The grape was traditionally used for the production of alcohol that served as the base for Brandy.
Albillo
Traditionally a grape used for food consumption, albillo has recently increased its importance and use in wine production. Its skin makes it a useful grape to be used in blends with other white grapes like airen or viura which sometimes lack in aromas. Albillo is used in Ribera del Duero and is heavily planted in the Madrid wine region